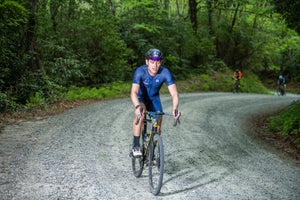 When you want to take your bike off the pavement and onto the gravel roads.
GVL Alloy Wheelset
Built on the Skyuka hubs
When you are going off road and need to make sure your bike doesn't let you down, the Skyuka hubs have that durability you need without sacrificing performance.
Budget Friendly gravel specific
Gravel riding is all the rage lately, and it seems like everyone is building up a new gravel rig. Want to build up your bike but not spend too much to try out gravel? The GVL set is perfect for this. Available in both 700c and 650b for only $425 for the set!
The GVL features a 25mm internal width rim. This is great for gravel specific tires 35mm and up. The minimum allowed tire size is 30mm.
No, you can still use a tube and tire. However for large volume tires run at low pressure, tubeless offers a great advantage. We would recommend giving it s shot.
The GVL is built with the super durable Skyuka Hubs, features 28 spokes front and rear, and had a durable gravel specific rim. The listed weight limit is 300 pounds.