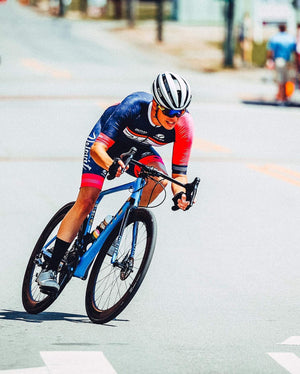 Disc Brake Wheels
Podium Carbon Road
Boyd remains dedicated to high end disc brake wheels.
Upgrade your current bike instead of going out and buying a whole new bike.
built on quest disc brake hubs
Super fast 5 degree engagement coupled with easy to swap freehub bodies and end caps lets you use this wheelset on any bike with any group.
Offset rim bed
You may notice that Boyd rims look a little different than other brands. By having an offset rim bed we can build a wheelset with better spoke tension balance between right and left side. This creates a wheelset that responds better and stays in true longer.
This will be dependent on your tire size, weight, and the road surface you are riding on. Fortunately because we used a hooked rim you are free to experiment with different tire options, sizes, and pressures.
No, The wheels will come pre taped with tubeless tape, but you can run a traditional tube and tire if you would like.
The rims feature a 22mm internal width. The minimum tire size with this is 25mm, although we really recommend 28mm and above. You can run larger gravel tires as well, although if you go above 40mm the rims will take on quite a lightbulb shape that will affect handling.